Roots Universal RAI positive displacement heavy duty blowers are the standard on Advanced Bulk and ConveyingŐs vacuum and pressure loaders. We offer the complete line of Roots blowers which fit equipment for most manufacturers throughout the material handling industry.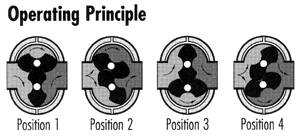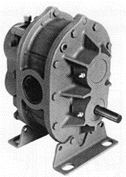 Two figure-eight lobe impellers mounted on parallel shafts rotate in opposite directions. As each impeller passes the blower inlet, it traps a definite volume of air and carries it around the case to the blower outlet, where the air is discharged. With constant speed operation, the displaced volume is essentially the same regardless of pressure, temperature or barometric pressure. Timing gears control the relative position of the impellers to each other and maintain small but definite clearances. This allows operation without lubrication being required inside the air casing.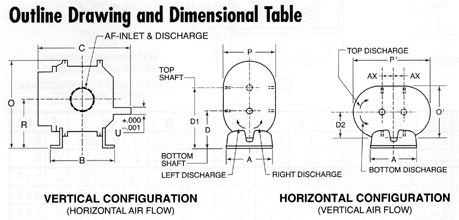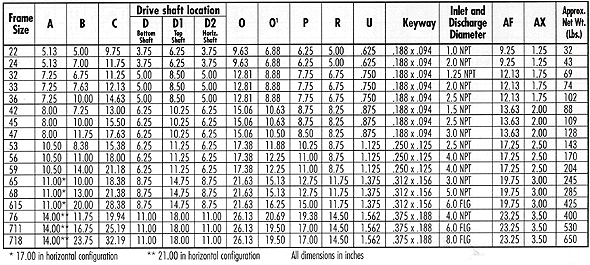 Advanced Bulk and Conveying, Inc., also supplies Gardner Denver Sutorbilt and DuroFlow blowers. The complete line is available to order on our blower packages and we can supply you with quick delivery on replacement blowers for your existing equipment. Just let us know make, model and configuration of the blower you require.
DuroFlow - Series 30 - Series 45 - Series 70
Sutorbilt¨ LegendTM L and P Series Vertical Blowers