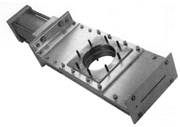 This knife gate valve is designed specifically for handling dry bulk materials. The patented design has eliminated trouble spots inherent with conventional knife gates and butterfly valves.
Features and Options Include:
Double Acting Air Cylinder, Electric Actuator, Handcrank or Chainwheel Actuator
All Moving Parts are Shielded When Gate is Installed
Lightweight Construction Materials - Easier Installation
Standard Tube or ANSI 125# Pipe Flange Connection
Optional Position Proofing
Optional Positioning Controls for Metering Material Flow
Corrosion and Wear Resistant Construction
Unobstructed Orifice
Optional Special Service Inlet
Optional Lined Orifice
Hard Polymer Seals
Self-Cleaning Action
Superior Closing Action
Reliable Sealing*
Narrow Profile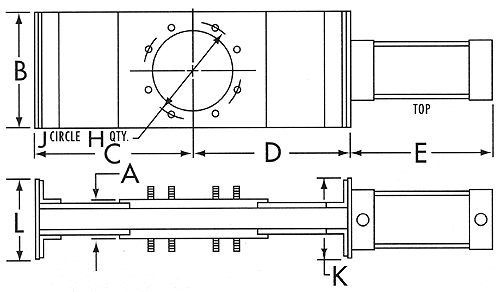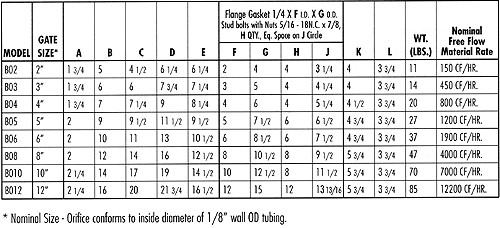 NOTES:
1. All dimensions are given in inches.

2. 80 PSIG minimum air actuating pressure.

3. 200 PSIG maximum air actuating pressure.

4. Dry, filtered and lubricated actuating air recommended.

5. The stud bolt pattern straddles transverse centerlines.

6. Materials of construction - (standard model) Type 304 stainless steel, aluminum and nylon in contact with handled material.



---
The wye line diverter valve is specifically engineered for handling dry bulk materials in dilute phase vacuum or pressure pneumatic conveying systems.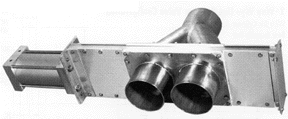 Features and Options Include:
Reliable Sealing
Choice of Material Contact Metals
Self-Cleaning on Free-Flowing Materials
Installation Versatility - 2, 3, or 4 Way Wye Line Diverter Valves
Choice of Air Control Valves and Position Proof Switches
Choice of Wye Line or Straight Wye Line Configuration
Material Contact with Seals is Minimized
Unobstructed Orifice
Superior Shearing Action (when required)
Hard, Food-Grade Polymer Seals and Corrosive Resistant Construction
Powerful Double Acting Air Cylinder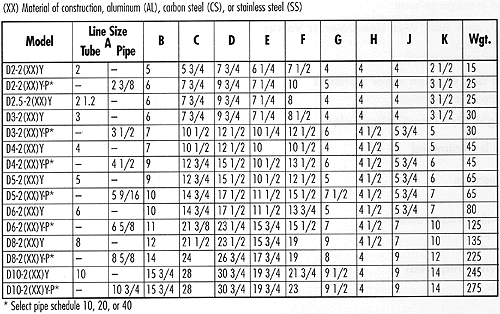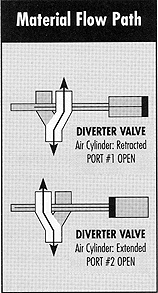 ---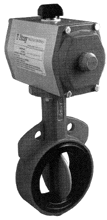 Advanced Bulk and Conveying, Inc., offers high quality butterfly valves available in trims suited to meet your exact application. One piece body design, in both wafer and lug version. Valves come with epoxy coated bodies, providing excellent corrosion and wear resistance indoors or out.
Optional Accessories:
Material Selection
2" - 20" (50mm - 500mm)

Body:

Disc:

Seat:

Stem: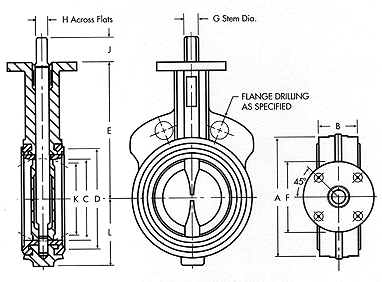 ---
For protection of both your vacuum and pressure blower systems, Advanced Bulk and Conveying, Inc., offers high quality relief valves. High capacity full nozzle design. Bronze nozzle, disc and guide with cast iron housing.