Bin Level Controls
---
Let Advanced Bulk and Conveying, Inc., help with all your material handling and storage needs. We supply top quality smooth-wall bolted and welded storage silos designed and engineered specifically to suit the application. A range of sizes and factory coatings are available to tackle most industrial applications. When storing bulk solids, interior coatings are selected to protect against corrosion and abrasion.
Exterior coatings are selected to provide protection against the effects of weather and tough environments. Silos can be designed to accommodate most loading and unloading systems, material flow characteristics and product weight. The engineering of each silo is guaranteed after careful consideration is given to seismic zone requirements, snow and wind loading.
Available Accessories Include: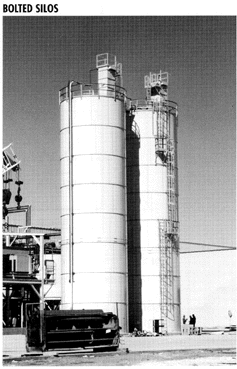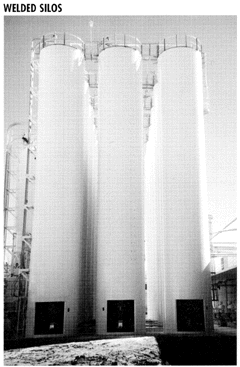 ---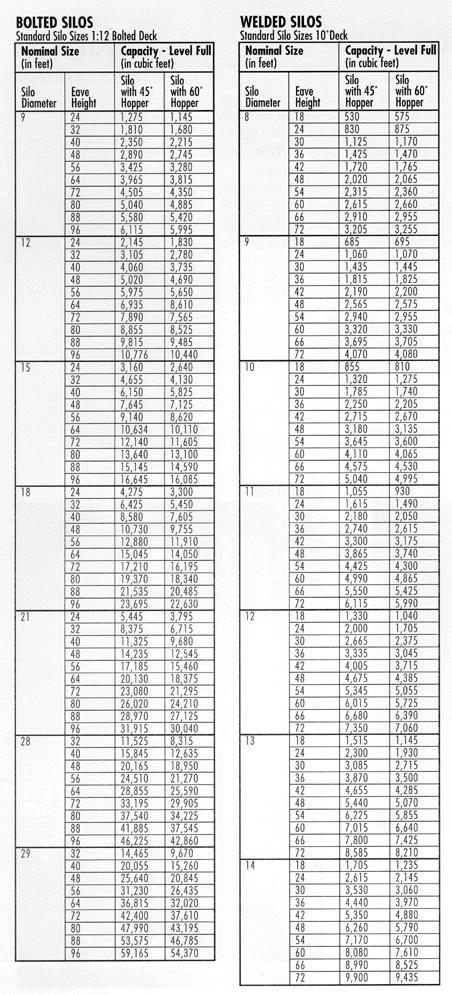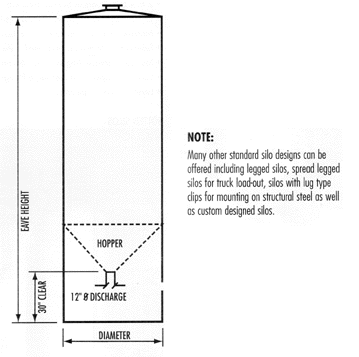 ---
Bolted corrugated-wall storage silos offer an alternative to smooth-wall bolted and welded models. Low maintenance, galvanized finish, steel silos are rugged and economical. This type of tank is ideal for free flowing material weighing 45 pounds per cubic foot.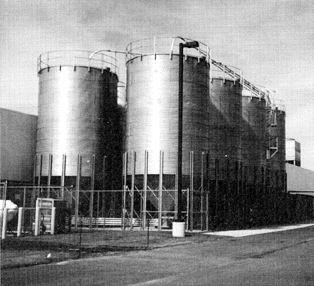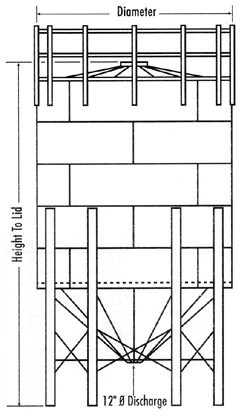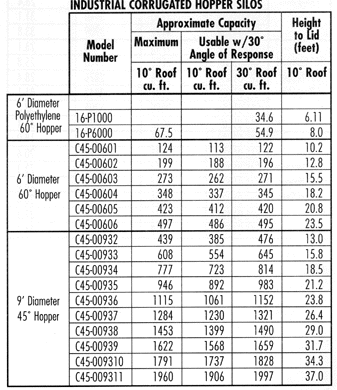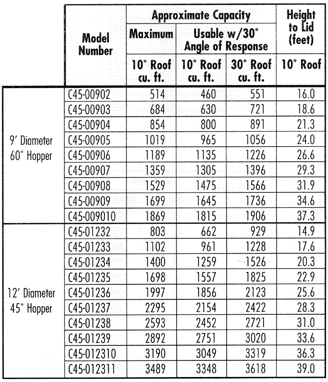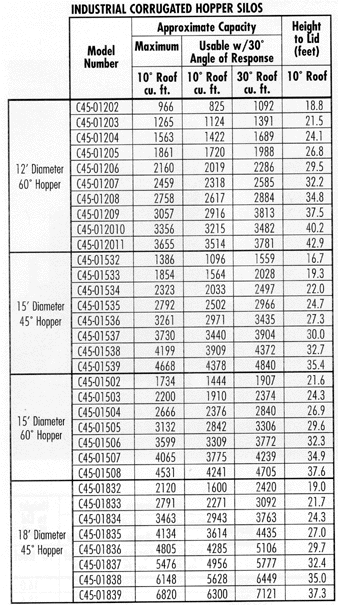 ---
Silo maintenance gates provide a positive shut-off of material below silos or surge bins. Advanced Bulk and Conveying, Inc., valves are available for powder or pellet applications.
Powder Valve
Constructed of aluminum channel, these valves are the best choice for handling fine materials and powders. The 304 stainless steel blade, manual hand crank actuator and nylon seals make for a quality valve designed for fine powders in a dilute phase application.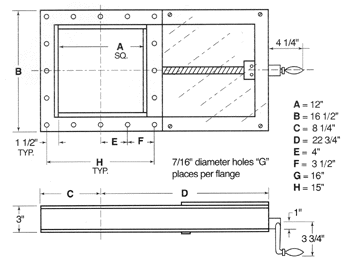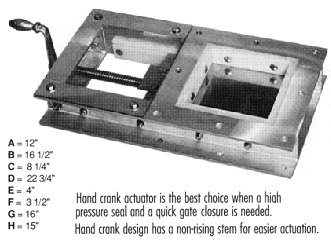 Pellet Valve
When working with pellet material, our economical pellet silo maintenance valve uses the same aluminum channel construction but does not have the tight tolerances required for handling fine powders. Valve comes with all aluminum product contact surfaces and hand crank actuator.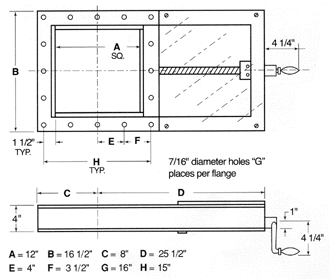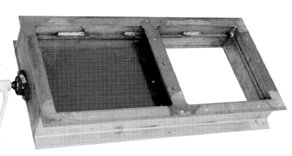 ---
Silo and Surge Bin Accessories

Vacuum Take Away Boxes
Each installation is unique and we know that. Our vacuum take away boxes (VTA's) are built to your specification.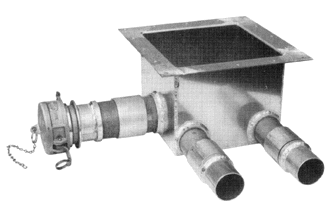 To Order:
Options:
2.0", 2.5", 3.0", 4.0", 5.0", 6.0" Vacuum Stubs
Clean-Out Doors
Sight Windows
Discharge Valves for Gaylord Filling
Quick Disconnect Connections on Vacuum Stubs
Aluminum, Carbon or Stainless Steel Construction
Tube in Tube Stub Design (Granular or Powdered Materials)



---
Rotary Level Switches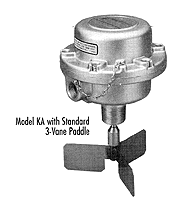 Rugged and reliable paddle type switches are compatible with many granular, pelletized and powder bulk applications. Paddle units can be used for high level indication of materials over 10 lbs./ft3 and for low and intermediate level indication for materials over 5 lbs./ft3. Rotary level switches can be installed on bins, hoppers, silos and tanks.

Plumb Bobs
Plumb bob continuous measurement bin monitors provide accurate measurements of materials in tanks, silos and bins up to heights of 200 feet. When activated, the weighted plumb bob (attached to a durable cable) is dropped into the vessel. As the weight descends, the unit provides an output proportional to the length of the released cable. When the plumb bob reaches the level of the material being measured, a slight slack in the cable is immediately sensed and the level of the material is displayed on the panel.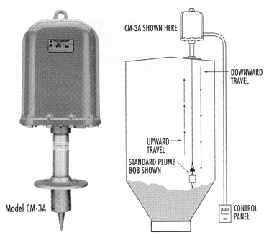 Control Panels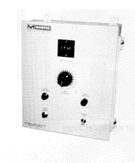 Available Panels Include:
Proximity Switches
Capacitance type proximity switches are available in a range of power requirements based upon your needs. Used to detect powders, granules, solids and water.
---



Ultrasonic Continuous Level Measurement


Advanced Bulk and Conveying, Inc., offers a full line of ultrasonic continuous level measurement products. These products are only intended for solids measurement and are therefore focused on these very difficult measurement applications. Systems with transmitters are available for easy-to-measure materials. Sensor/Controller systems solve the measurement problems found with more difficult powders or dusty materials.

How They Work:
This type of product utilizes the principles of ultrasonic technology to provide accurate level measurements in solids storage vessels. A non-contact Sensor/Controller or Transmitter emits ultrasonic pulses, which are reflected by the measured surface of material. A reflected pulse is called an echo. The distance measurement from the sensor or transmitter to the material is directly related to the duration of time necessary for the echo to return to the sensor or transmitter. The sensors provide a signal to a controller which then analyzes the signal, using specially designed software, to ultimately provide reliable measurements of distance, level, volume, percentage, or whatever characteristic the user chooses. The transmitters provide a 4-20 mA signal proportional to the material level.

Application:
Sensor/Controller-All solid materials including powders, granules and pellets in applications with ranges up to 165 feet. Transmitters-Granules or pellets in applications with ranges up to 52 feet.

Features:

Controller: Control panels for ultrasonic measurement systems are available in single station, dual station and eight station configurations.